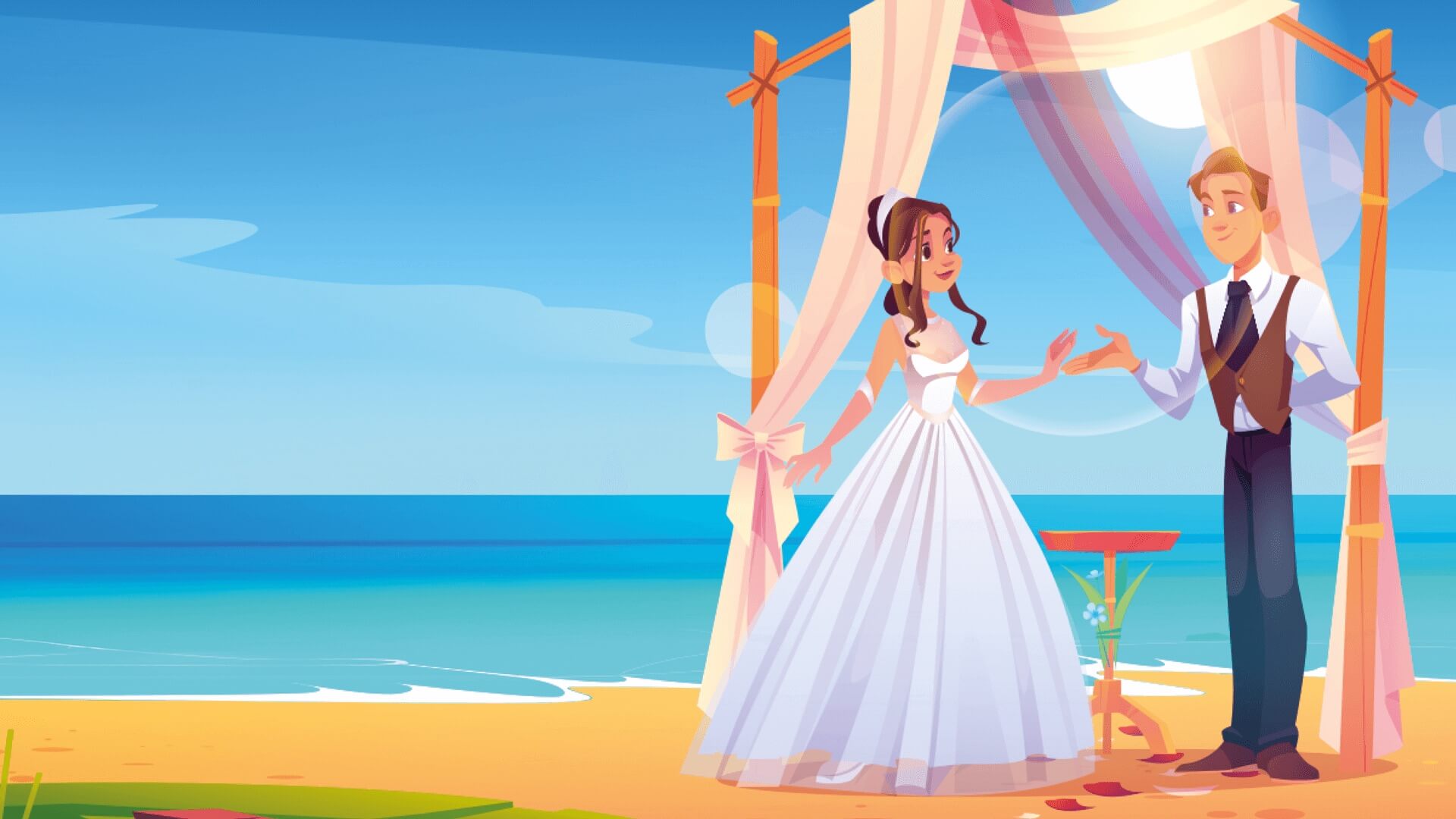 How to Increase Sales During the Wedding Season
As an Etsy seller, there's a good chance that you love weddings.  After all, many Etsy stores make a lot of money off of people who are planning or attending a wedding. Where else can you get such a wide variety of craft materials, unique presents, and charming accents? Maybe somebody is looking for a beautiful vintage item to serve as their something blue. In all of these cases, wedding season is a great time for Etsy sellers to make a lot of money. 
Unfortunately, everybody else on Etsy has the same idea. For that reason, competition for wedding-related sales can be significant. in addition, although many Etsy shoppers are very creative, it can sometimes be hard for them to understand how they can get the most out of your Etsy offerings. 
Luckily, there are several ways that you can increase your sales during the wedding season.  Depending on your niche, you might wish to profit during the planning stage of a wedding, the wedding season itself, or both. 
With that in mind, let's look at some top tips for boosting your sales during the wedding season. 
1. Know your customer
One of the most important ways to increase sales generally is to know your customer base. For instance, people's tastes in jewelry can vary widely – while a Victorian blue stoned necklace enhancer might appeal to some, a Sixties-style choker might be a better choice for someone else. Buy or make things that you believe your customer would like, and you'll have a better chance of success.
Why does this work? Once someone buys from your shop, the purchase history information goes into their Etsy account. Customers that love what you send them once can easily see what you have when they want something else. 
2. Offer custom listings
During the wedding season, many brides and grooms want to wear something unique. If your store offers handmade items, then you have a great opportunity to help these people while also making money. 
While Etsy always suggests that customers reach out to sellers about custom orders, you can promote this idea. For instance, you might have a listing for a "customization charge," or indicate that you can make changes to a given design on request. And of course, some items are naturally personalized.
3. Leverage social media
Social media is a powerful way to increase people's awareness of your shop and provide ideas for product use. You can also showcase some of your best pieces. Both Instagram and Pinterest work well for this technique.
On Instagram, showcase your best pieces with awesome photography and a compelling caption. Then, add your Etsy shop name as a watermark or overlay so that people know where they can find the product. You can even post a tutorial or similar presentation as an Instagram video.
For Pinterest, make your product part of an overall idea. One example is if you sell craft materials that people can use for a table centerpiece. This is a competitive space, and it's often hard for people to see the possibilities with a particular piece of craft material. However, if Etsy users realize what a great centerpiece they can make with your product, they'll be more likely to buy it.
Note that the social media route works best for craft products during the preparation phase of the wedding season. It takes time to create things, and you need to promote your materials before the customer's planning process is complete.
4. TikTok and YouTube are your friends
Both of these platforms are great for tutorials. On TikTok, you can tap into a viral wedding trend or try to start one of your own. This is especially effective because wedding customers tend to be younger, and TikTok has a relatively young audience. Besides, TikTok tutorials are popular in the crafts space and others, like cooking.
Similarly, YouTube works well for customers of all ages. Since some people marry later in life (or remarry), you don't want to pass up this opportunity. In addition, you can record and post much longer tutorials or other promotions on YouTube than you can on TikTok.
5. Offer bundles
If there's one thing that almost every future bride or wedding planner has in common, it's that they are busy. Finding all the materials they need for the greatest table centerpiece ever can take a lot of time that they'd rather spend doing something else. If you offer bundles or craft kits, you can address this pain point by making DIY easier.
Similarly, bundles can be a great way to sell wedding jewelry, party favor packs, and attendant gifts. Besides saving time, you can offer customers a better value with a bundle price that's more economical than several individual purchases.
6. Sales work. Really.
While you might think that sales leave money on the table compared to selling everything for full price, that doesn't work on Etsy. Or most other e-commerce options, for that matter. In fact, people look for sales as a way to save money or to try something new for a lower price. In both cases, you can gain a repeat customer.
However, getting repeat customers isn't the only reason why sales are effective. You can use them to unload less popular merchandise and lose less money in the process. In addition, the sense of getting a deal will convert many browsers into customers. Because the wedding market is so competitive, anything you can do to get an advantage over the competition can increase sales.
Here's another reason why sales work. Selling platforms like Etsy and eBay tell people when an item they've shown an interest in goes on sale. Not only does this encourage people to buy that item, but it boosts the number of visitors to your Etsy store. Even if they decide on something else you're selling, you'll make money.
7. Keep track of trends – and meet them
Even with a good marketing plan, you need to offer the right products to increase sales during the wedding season. Once again, Pinterest and other social networks are your best friends. Look to see what people are making and crushing over. You should also observe what major retailers have to offer and what publications or blogs talk about.
Once you have identified the trends, think about what you already carry that can help achieve the hottest looks. These observations can become the core of your tutorial and photographic content.
8. Do competitive analysis with Toolsy
Finally, although observation is a powerful tool, it is time-consuming. At Toolsy, we understand what it's like to spend hours looking at the latest trends and finding out what your competitors are doing. So, we designed our analytics platform to help you work smarter, not harder.
Our tool works with your Etsy account by giving you new analytics insight on trends, competitors, pricing, and more. We will help you make the right decisions on what to carry and what to create that should sell well. You can also use this information to aid your marketing efforts. Not only will these insights save you time, but as sales rise and you buy less that doesn't sell, your store can become more profitable.
Final thoughts
Staying competitive on Etsy can seem like a daunting task. There are so many sellers, and they're often in highly competitive niches. This is especially true during the wedding season because crafts and vintage items are in high demand. Luckily, with these techniques (and our awesome tool), you can stand out above the crowd.