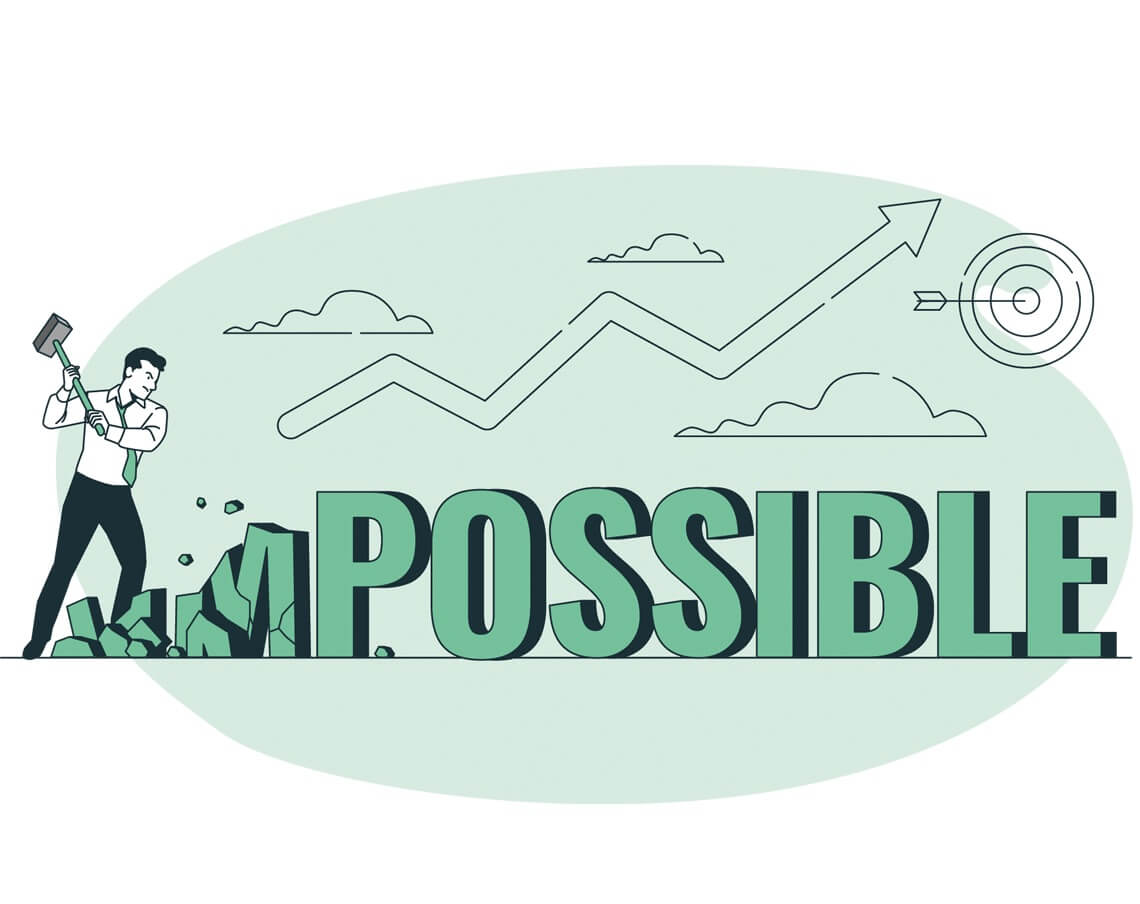 9 Rookie Mistakes Any Etsy Seller Can Learn From
Etsy is a great way to make money on the internet, but it isn't perfect. After all, you can't just put things in your store and just watch the money roll in. Rather, you must do a lot of work to make sure that you sell the right products for the right price. You must also present your products in the best light and ensure that people are happy with their purchases.  Fail to meet these objectives, and your store won't perform well. Often, failure is a result of rookie mistakes by the shop owner.
To help you, and your store, thrive, let's look at some of the most common mistakes. We'll also consider how to avoid making those mistakes. This will help you be more successful sooner and with less stress. That way, you can live the Etsy dream more fully.
1. Poor-quality product titles and descriptions
Let's be honest, most Etsy sellers aren't word smiths or professional writers. For many, writing a great product title and a compelling description is a struggle. However, while your title and description don't have to be fancy, they should be compelling and describe your product accurately.
Remember, your product title and photo are the first thing people see on an Etsy search page. They are your opportunity to make a good impression and invite people to view your complete listing. For this reason, you want the description to be an accurate yet brief description of your product.
As an example, you might refer to a "Personalized handmade leather wallet for women." This tells the reader that the wallet is in a female style and can be personalized (often with a stamped monogram). An alternative title might be "Women's leather wallet," which isn't as descriptive and less compelling for many Etsy shoppers.
Similarly, when people click through, they want a good description. For the wallet example, you might mention how many credit card/ID slots it has, the type of change purse, and the number of bill compartments. Then, you should describe personalization options in enough detail that people can make an informed decision.
2. Taking shortcuts on product photos
As we mentioned above, product titles are one of the most important aspects of your listing. However, having great photos of your product is critical. That's because a picture really IS worth a thousand words, at least for people to decide if they want to buy something. Especially with craft materials, photos can be the single most important way for customers to determine if the product will work for them. Furthermore, people will want to see detailed pictures of your handmade and vintage items.
To put your products in the best light, learn how to photograph things so they look professional. Putting many products on plain white backgrounds, for instance, lets people see everything that they need to see almost instantly. For useful items, consider some photos on a plain background and some others that show how to use the product. This way, people can see the possibilities.
We found a great article on photography in the Seller's Handbook.
3. Getting into a race to the bottom
Especially when you're trying to establish your Etsy shop, it's tempting to sell your products at a lower price than your competitors. The idea is to make a few sales and get those first shop reviews, which in turn will drive more traffic.
There are several problems with this approach. Perhaps the biggest problem is that larger Etsy stores might decide to reduce their price on the product where you're competing in an effort to keep their customers. Once this happens, you'll need to lower your price even more to get the short-term sales benefits. In retail, we call this phenomenon a price war.
Generally speaking, price wars are a zero-sum game, especially when a smaller competitor starts it. Prices often go below what you need to make a profit, or you make such a small profit off of the items that it isn't worth running your shop.
Similarly, excessively low prices make potential customers wonder if your products are of high quality. There's a saying that "you get what you pay for." In other words, if you pay low prices, then you'll end up with lower quality or less-desirable characteristics in your product. This is especially true on Etsy because people expect quality handmade items or vintage products, and they plan to pay more for them than in a department store. Thus, by selling something for too little money, you will tarnish your brand by making it the "cheap" option.
There are a couple of ways that you can compete on price, however. For instance, the occasional sale or discount is a normal part of e-commerce and a great way to get people to try your products. Similarly, you can price products at the lower end of the market to be competitive. It's when you sell for below market value or have constant discounts that you can start a price war.
4. Charging too much
Just like extra-low prices can hurt your business, charging too much for an item will also hurt sales. That's because even though Etsy shoppers are willing to pay for quality, they do have to consider costs. Therefore, you should do careful pricing research to ensure that you sell your product for the right price. If you have something special, then selling for a price that's at the top of the market is often fine, though the item might sit on your shelf a bit longer.
If you price higher in the market, be sure to make a case for why your item is special. Maybe you have a collectible doll or a rare car model in perfect condition, for instance. People are typically willing to spend extra cash for special items.
When you set the price of your item, it's important to do some research into the price. You can do this by checking other Etsy listings for similar products. If it's unique, you can also look at industry forums and other e-commerce platforms to see what others are offering.
5. Not understanding your true cost structure
Especially for handmade items, it's often challenging to calculate your production costs. Each component of a handmade item has a cost, and especially since they often come in a multipack, it can be difficult to determine the unit price. Then, you must think about the labor involved, even if you're doing everything without a production assistant.
In addition, Etsy has several fees that can vary based on the price of your product and the services you benefit from. For example, if your item sells because of external advertising (such as display ads on other sites), then Etsy charges an extra fee.
Similarly, you must consider expenses related to order fulfillment and customer satisfaction. The biggest expenses in this category are shipping costs and the purchase of packaging. Many Etsy sellers also include thank-you cards and other literature in the shipments. These costs add up, and you must consider them when pricing your goods. Even taxes and other business expenses must factor into your pricing to ensure profitability.
6. Poor communication and customer service
If you're like most people, sitting on the phone with customer service is annoying. Especially if you are on hold and have a simple question, trying to get answers can make you not want to work with a company anymore.
Don't be "that company." Instead, be sure to respond to your Etsy messages regularly and promptly. Sometimes a simple answer can make the difference between someone being a repeat customer and their buying a competitor's product. Also, if people get the right item the first time, then they're much less likely to return your products or leave a bad review.
Similarly, good communication, when there's a problem with an order, typically lets you resolve problems in the best way possible. You can't please everyone, but in many cases, a fair solution to customers' problems will lead to a good review – or at least they'll mention your efforts to resolve issues. In turn, it'll be easier for you to get more sales and reduce the chances of getting in trouble with Etsy's quality team.
7. Not watching your store analytics
Whether you only use Etsy's built-in shop analytics tools or invest in a third-party app, keeping track of your store's progress is essential. Not only can you get information about your competition for similar items, but you can also find ways to improve your store. Plus, you'll see what you are doing well, which lets you "double down" on successful tactics.
Once you find information about your competition, you'll have an opportunity to adjust your strategy to win over the competitor's clients. For instance, you might find that your products are better or discover some keywords that work very well for them. Similarly, you might discover that your pricing needs adjustment either up or down.
8. Having incomplete shop information
While it's tempting to say that your product descriptions should speak for themselves, your profile bio and shop description are important sales assistants. That's because you can use these locations to tell people about yourself and what your shop has to offer. In marketing, we refer to the shop version as "branding." Ideally, you'll tell the story of your shop and what makes it so special. This section both lets you introduce your shop and provides more material for Etsy and off-site SEO.
Similarly, your personal profile gives you an opportunity to get more clients. There's a saying in sales that "people pay people," and e-commerce sites are no exception. This is one reason why most sites have an "about us" page. On Etsy, experts recommend that you demonstrate some personality in your profile since the platform has such a strong connection to unique products. When people understand you, it amplifies their willingness to buy your creations rather than someone else's.
9. Not doing their research
Although some Etsy niches are more crowded and competitive than others, you should always do your research. After all, you want to know what everyone else is selling so that you can avoid excess duplication while also meeting demand. This way, you'll keep people visiting your store and buying things from you. Otherwise, if your products are the same as everyone else's, then you risk being unable to sell in a saturated market.
Likewise, doing research lets you discover new products to meet market demand. Many people turn to Etsy in search of items that solve everyday problems. A common example is charging stations for mobile devices. While the big commercial brands sell plenty of "basic" chargers and docking stations, they often ignore the need people have to keep their desks organized. Similarly, oddly-shaped desks and other conditions can limit which products will work. An attentive woodworker could step into the need for great desk organizers and make a lot of money.
Unfortunately, market research can be time-consuming or difficult, especially if you do it by hand. Luckily though, AI tools like Toolsy can help you identify opportunities and improve your Etsy SEO. Then, it'll be easier to grow your business by meeting today's challenges.
Final thoughts
There's no question that Etsy sellers can make a lot of mistakes, especially if they're new to the world of retail. They might charge too little money and struggle to stay profitable, offer the wrong products, or have poor customer service skills.
Luckily, with some know-how (and the right tools), it's relatively easy to meet the challenges of being an Etsy seller. Once you've learned to excel at the Etsy business, you can earn a lot of money and stay in business for many years.