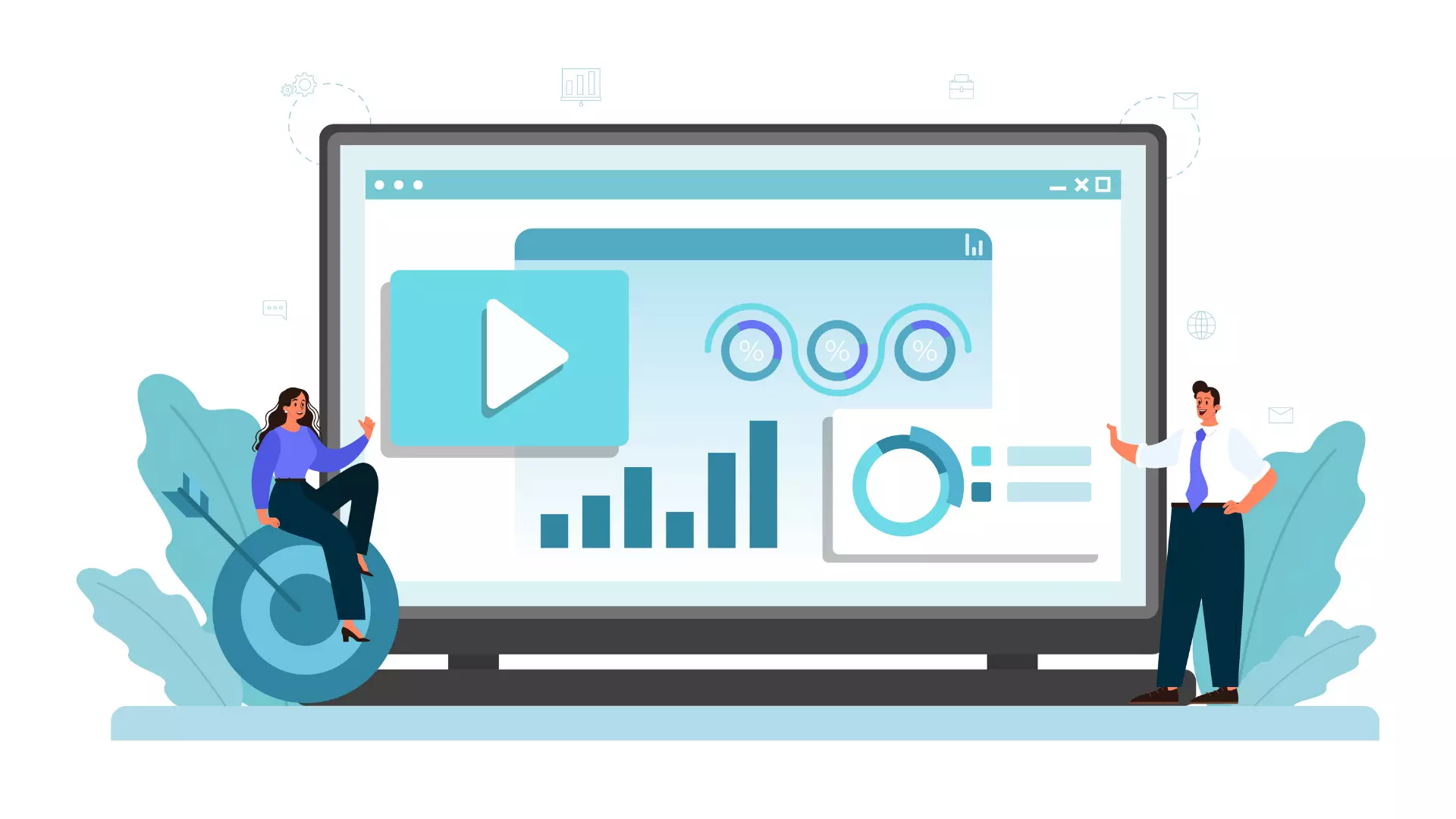 An Introduction to Toolsy Etsy Analytics Tool
Getting ahead of the competition on Etsy is harder than ever. Since 2020, the number of people who use Etsy and the number of shops have exploded. With that explosion has come countless new product listings, hashtags, and more. At the same time, merely researching the hottest products for your Etsy store is harder than ever. Even with ample listings, it's often hard to discover what sells well instead of what is simply for sale in bulk.
Here at Toolsy, we know your pain. As Etsy sellers ourselves, we have spent countless hours trying to decide what we should carry in our stores. And at the same time, learning to market our wares using Etsy SEO and other methods is challenging. Rather than continue to do things the hard way, we provided to assemble the most comprehensive suite of Etsy tools currently on the market.
In this article, we will discuss the various functions of this groundbreaking analytics suite. We'll also discuss how these functions help your shop grow, both in business and profitability.
Toolsy uses competitive analysis
The most important point about Toolsy is that it is primarily a competitive analysis suite. That is, it scrapes information from the Etsy site and tells you what your competitors are up to. This includes what products they're selling, what keywords they're using, and how high they are ranking in Etsy search.
Once you learn how your competition is doing, it's much easier to challenge them. On one side of the coin, if you can't tell what your customers are doing right, you can't compete in the same space. Conversely, you can't exploit your competitor's weaknesses or capitalize on their missed opportunities. However, if you know how to compete, then you'll have a much better chance of success.
The core features of Toolsy that you can't live without
It's one thing to say that Toolsy helps with competitive analysis and shop growth, but that doesn't mean much if we don't explain the relevant features. One thing we are proud of is how user-friendly Toolsy is. After all, people who run Etsy shops typically do not have an IT specialist to help them.

Keyword search
No matter what you sell, the main way to get it discovered on Etsy is by using the right keywords. On Etsy, keywords are what potential customers use to try and find products. For example, a keyword might be "men's leather dopp kit." Because this is a popular item, you'll get a lot of results for this one, including bags of all sizes.
Without Toolsy, shop owners spend much time trying to figure out which keywords are trending right now. Etsy's search Analytics, available from your seller dashboard, will tell you how people get to your shop. That includes keywords that customers use to find your products. It can also include shop-specific searches, external advertising, and other avenues.
Where Etsy's native tools fall short is that they don't tell you how people get to your competitor's shops. While many keywords within a niche are common across sellers, there's a good chance that your competition has some that are different from yours. These new keywords represent an opportunity to try and take market share away from the competition.
Here's another reason why keyword research with Toolsy is so beneficial. Often, consumers will search for products using various keywords and not see very many products. This can happen when there are regional differences in terminology, undiscovered opportunities, and products that are scarce on Etsy.
Once you discover new keywords with Toolsy, you can fill in the gaps. For instance, if you search for those Dopp kits, you might find mostly smooth leather options available. But what if people look for suede or oiled leather? In these cases, customers may not be finding what they want. If you decide to carry items that will satisfy the unmet demand, then you will get an advantage over your competitors when the next person searches for that keyword.
Similarly, you can use our keyword research to find less competitive options for the same item. In this case, the idea is to add less common keywords to your product page. Then, you will have a better chance of earning a high ranking on corresponding results pages. This should significantly increase traffic to your shop.

Shop search
With new shops popping up everywhere on Etsy, it's almost impossible to keep track of the competition. Fortunately, it's much easier with Toolsy's shop search tool. This functionality will help you find out who carries certain products. Let's say that you sell vintage denim. Like many other vintage products, there are some which are more popular than others. Using shop search, you can find out what brand of jeans is selling the fastest. Then, you can browse various listings to find out how much the competition is charging.
There's another way to use the shop search tool to your advantage. If you have something special, you can use the information from shop searches to figure out how much you should charge for it. In other words, the shop search function can help you find the right products or price something you already have more competitively.
Finally, you can leverage this tool to plan promotions. If you see that other shops are throwing a big sale and featuring products that your customers might want, then follow suit. You can also be proactive by tracking other shops' promotional patterns and planning ahead to meet the challenge.
How does this work? At Toolsy, we make it easy to challenge the competition. To learn what everyone else is doing, you will run a report in the shop search section. Reports can focus on products or categories. You can also get a general report. Product reports show you what is selling the best right now, regardless of category. Meanwhile, a category report will give you the best-selling items within a particular category, such as craft materials or handmade items.
We especially love general reports because they give you a broad view of recent Etsy metrics. From there, you can decide what to sell or when it's time to discontinue an item. You can also find out what promotions are working well right now.
Rank checker
With the rank checker from Toolsy, you can find out what the sales volume is for a particular item. In other words, we'll let you know if people buy a lot of something or just a few. This isn't always obvious from a product's Etsy ranking, especially if it's unique or vintage. So, a lovely piece of vintage-inspired jewelry may match your keywords and rank high on the list but not be very popular. On the other hand, a different piece of jewelry matching the same keywords might do much better because consumers prefer it. Our rank checker will help you determine which item of several similar ones is a better bet.
Because this information is hard to find manually on Etsy, the extra information provided in a Toolsy report is very valuable. You will be able to get more information than your competition and edit much faster. Ultimately, this will make you and your shop more agile, grow faster, and increase profits.
Free Chrome extension
We realize that not every Etsy seller wants or needs our entire suite of tools. That's why we also developed the Toolsy Chrome extension. This provides SEO information, such as which keywords your competition is using, the difficulty of ranking well for each keyword, and information on the shop. You'll also get a look at Google Trends to see what people want from across the web.
Keep in mind that the Chrome extension can also be used with our regular service. That's because our extension gives you a snapshot of information without having to run a whole report. It also helps you group keywords for easier product description writing. Best of all, you can use this tool while browsing the web or doing other tasks.
Final thoughts
Not long ago, Etsy was a niche marketplace with relatively few buyers and sellers. Back in those days, it was relatively easy for sellers to compete and for buyers to find what they wanted. However, with the explosive growth of this platform, competition is harder than ever. Fortunately, Toolsy is here to help with its industry-leading analytics reports.
Using this information, you can position your shop for success. Fine-tune your product line, make your store more visible, and offer potential customers better value for their money. Best of all, Toolsy is very user-friendly. Our customers are not SEO experts or programmers, so there are no unnecessary features or tricky settings.
Best of all, you can get many Toolsy features for free. Then, as your shop grows, you can purchase one of our full versions for a monthly fee. Doing so gives you more features and access to unlimited reports.
What are you waiting for? Try Toolsy today and watch your shop grow.